Loved by the whole family for over 130 years, we bring everyone together with delicious heart-warming food.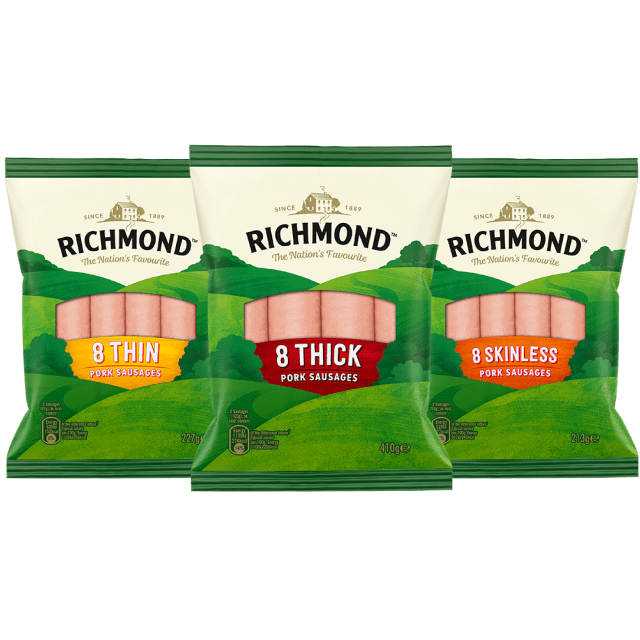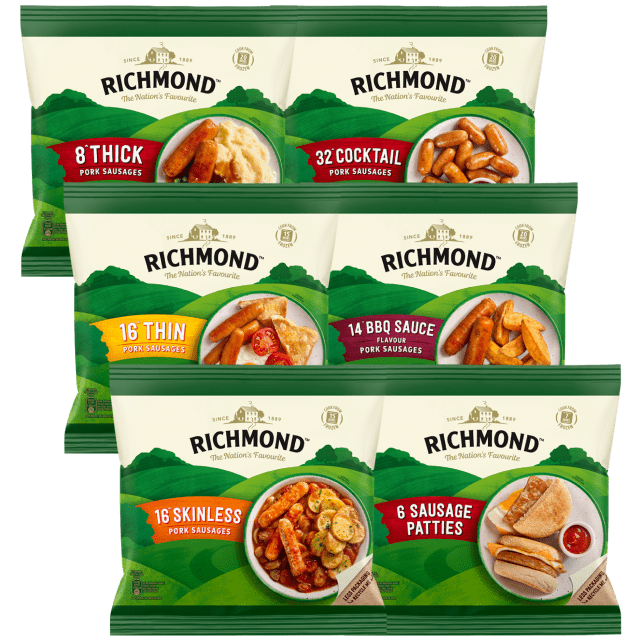 Our tasty and succulent meat-free range is packed full of flavour that everyone will enjoy.

Whether its pork, chicken or meat-free, we've got something tasty for everyone, no matter who is at the table.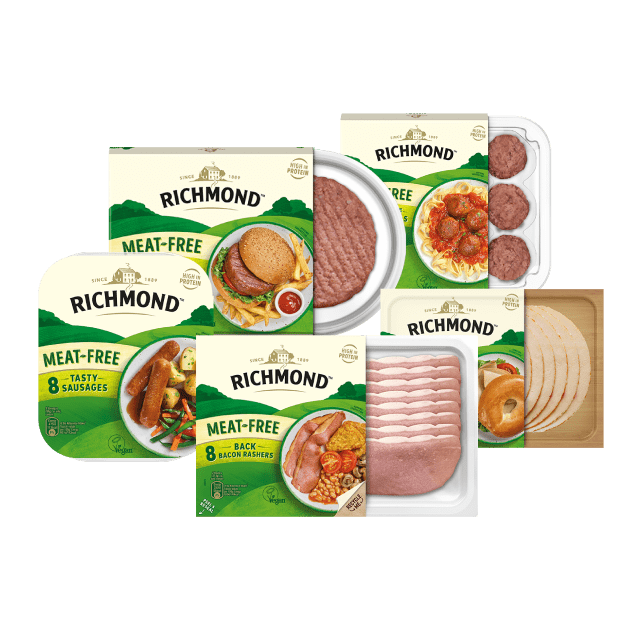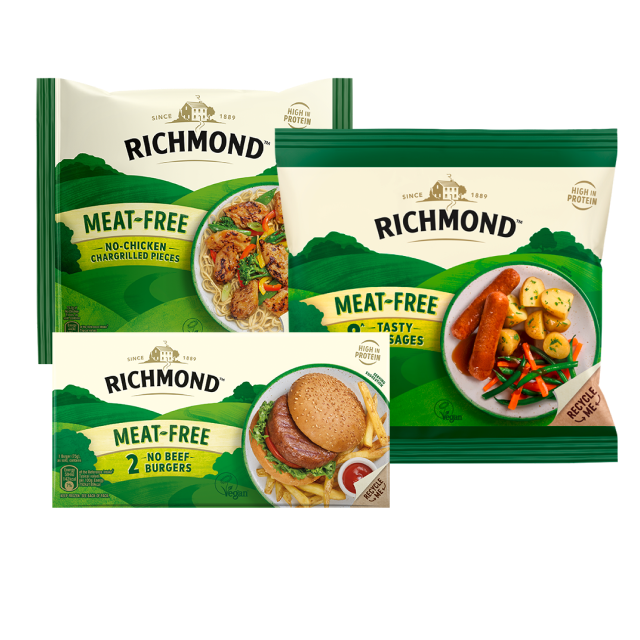 Our Meat Free range is also available in the Frozen section, giving you more chances to cook delicious meals.
Try Our Latest Delicious Recipes

Richmonds product range are versatile ingredients that can be used in a wide range of recipes, from breakfast dishes to main courses and beyond. Our range can be grilled, fried, baked, or simmered, and it pairs well with a variety of flavours and ingredients.
Other tasty ideas for our range include adding it to soups and stews, using it as a topping for pizzas and flatbreads. Whether you prefer fresh sausage or our meat free range there's a perfect recipe for everyone to enjoy.